Duckbill dust masks as a kind of dust respirators, unique ship design (external nose clip can be adjusted within the sponge, elastic design more in line with the mechanical requirements of airtight performance, bypassing the ear, cross-in the head)avoids ear discomfort due to long-term use, improves the wearing comfort.
At present, the main production mode of duckbill dust mask is automatic duckbill dust mask making machine made by HT Tech Machinery. First use the machine to product mask body(like a boat) with nose clip, then use ultrasonic single-head ear-loop welding machine to weld the elastic band to the body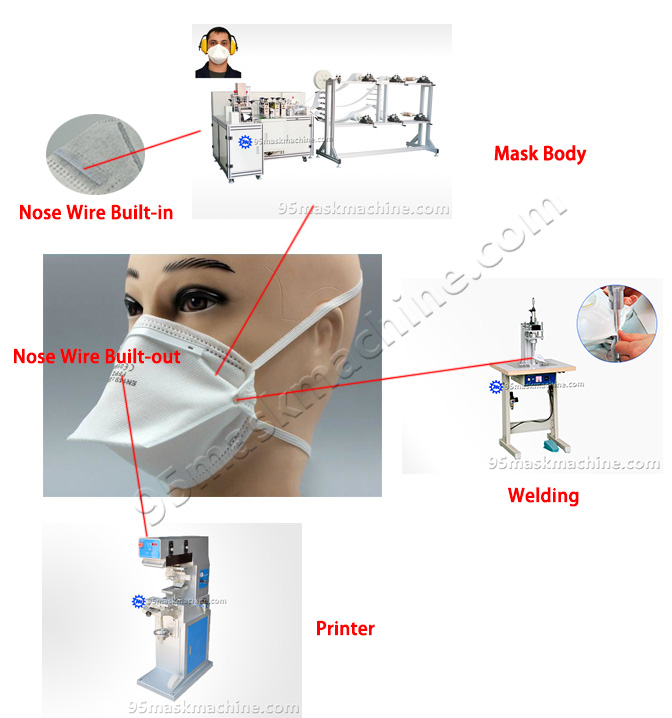 As main machine for duckbill dust mask, ultrasonic duckbill dust mask making machine has many advantage, such as: high capacity, high stability and high utilization ratio of material, only need 1-2 operators, and advantage of ultrasonic do not cause additional dust, especially suitable for mask manufacturers.
This duckbill dust mask made by trapezoidal dust mask machine can be used in construction, mining, textile, rubbing, pharmacy, cement, glass, hardware and so on.